FOR MORE than a century, Catholic Charities of Massachusetts has been placing abandoned and endangered children in stable adoptive homes. Though its good works today span a wide array of social services, its reputation as an exemplary adoption agency dates back virtually to its founding in 1903.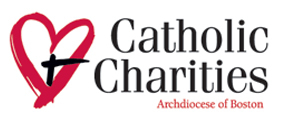 Since 1987, Catholic Charities has contracted with the state Department of Social Services to facilitate the adoption of children in foster care, particularly those who are hardest to find homes for, such as those with physical handicaps or behavioral problems. Of the 720 adoptions arranged through Catholic Charities in the past 19 years, almost two-thirds involved children who had been in foster care. No other private organization has placed more victimized, unwanted, or disabled Massachusetts children into permanent, loving homes.
So it would be a huge tragedy if Catholic Charities were to pull the plug on its adoption services. Yet it may be forced to do just that if some well-intentioned but obstinate adults refuse to back down from the hardline position they've taken.
Last fall, a Boston Globe story revealed that Catholic Charities had on a handful of occasions since 1987 arranged for a child to be adopted by a gay or lesbian couple. Apparently the Bay State's four Catholic bishops hadn't known about those adoptions, which violate explicit Catholic teachings. In 2003, the Vatican office headed by Cardinal Joseph Ratzinger — now Pope Benedict XVI — pronounced the adoption of children by homosexual couples "gravely immoral," a form of "violence" that places vulnerable youngsters "in an environment that is not conducive to their full human development."
So long as Catholic Charities' gay adoptions were not publicized, this doctrinal opposition could be finessed. As the agency's president, the Rev. J. Brian Hehir, would later say, "You do it because you fulfill certain basic goods even though there are tensions on other fronts." But once the story was out, the bishops were constrained — ordered by the Vatican — to end the practice. Doing so, however, would put Catholic Charities on the wrong side of Massachusetts regulations banning discrimination against gays and lesbians. If it refused to place children with same-sex couples, it could be stripped of its license to arrange adoptions.
So the bishops announced on Feb. 28 that they would seek a religious-freedom exemption from the state's policy in order to continue arranging adoptions "in a way which does not conflict with Catholic teaching and practice." The next day, seven members of the Catholic Charities board of directors resigned. The bishops' stance, they said, "threatens the very essence of our Christian mission." In a separate letter, former board chairman Peter Meade called the policy "morally wrong" and decried the "damaging fixation with this issue by some within the church."
There is no question that Meade speaks for countless people, Catholic and otherwise, who share his support for same-sex adoption and view the bishops' position as deeply insulting to gays. But the fact is, those "within the church" who oppose placing children with gay and lesbian couples include the pope, and bishops are not free to disregard church policy. If the Vatican says, "Thou shalt not," Catholic Charities — which is subject to church authority — cannot say, "Yes, we shall." When I called Meade to ask whether there was anything else Boston Archbishop Sean O'Malley could have done, he conceded the point. "I didn't feel," he said, "that the archbishop felt that he had any other options."
So exactly who is allowing a "damaging fixation with this issue" to threaten the vital adoption work that Catholic Charities is known for? The Massachusetts bishops, who have proposed a solution that would allow the agency to go on finding homes for children who badly need them? Or those who are so adamant about defending gay adoption, which accounts for less than 2 percent of all the adoptions Catholic Charities has facilitated since 1987, that they are willing to jeopardize the other 98 percent if they don't get their way?
The speaker of the Massachusetts House has announced that he will block any attempt to grant Catholic Charities a religious waiver. Both Boston newspapers have condemned the bishops' proposal. Meanwhile, more than 700 Massachusetts children who are legally free for adoption wake up every morning to find themselves still languishing in foster care, still aching for a family of their own. If Catholic Charities is forced out of the adoption field, those kids will go on languishing and aching for God knows how much longer. Whatever one's view of same-sex adoption — and there are sincere arguments and good people on both sides of the issue — what possible good can come of leaving children to twist in the wind?
(Jeff Jacoby is a columnist for The Boston Globe).
-----------------------------------------------------------
March 10, 2006 update: Saying that it faced "a dilemma we cannot resolve," the board of directors of Catholic Charities of Boston announced that it would end the adoption services it has been providing for more than 100 years.
-- # # --
Follow Jeff Jacoby on Twitter.
"Like" Jeff Jacoby's columns on Facebook.
Want to read more Jeff Jacoby? Sign up for "Arguable," his free weekly email newsletter.