SHE IS a friend, in her late 30s, bright, well-employed, six months pregnant — and single. She has no plans to marry her baby's father, who in any case lives hundreds of miles away. He isn't what she's looking for in a husband, she says. But she isn't getting any younger, and if she waits until the right man comes along, she may be too old to have a baby. So she's not waiting. She's having a baby now.
She is a friend, and I wish for her nothing but joy. I hope her child lives a long, happy, and healthy life and brings her endless pride and delight. I have no doubt that she will adore her baby, lavishing love, attention, and care upon her (or him). My friend is compassionate, savvy, and strong; I know she'll make a good mom. But she won't — she can't — make a good dad.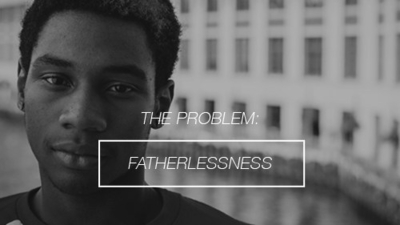 Because it takes a man to be a dad. It takes a man's presence. A man's sacrifice. A man's love for his wife. A man's nurturing concern for his child. A man's discipline and protection. A man's commitment to his family. A man's willingness to work. A man's good example.
None of this will exist for my friend's child, and that child is almost sure to be worse off as a result. My friend is pregnant for the most achingly human of reasons: She yearns to be a mother. But what she is doing is wrong for the most fundamental of reasons: Every child deserves a father. Not an absent "sperm father," who may pay an occasional visit and provide financial support. A dad — a father who is part of the family, part of the picture, part of his baby's life.
Sometimes fatherlessness is unavoidable. A man dies, a marriage collapses, a wife is abandoned. But to bring a baby into the world deliberately and raise her without a father, to intentionally become a single mother, is selfish. It puts the desires of an adult before the best interests of a child. It proclaims that a woman's wish for a baby trumps a baby's need for a father. It denies, as Barbara Dafoe Whitehead has put it, that "what contributes to a parent's happiness may detract from a child's happiness."
By now, the evidence that fatherlessness endangers children is overpowering. The issue transcends ideological lines. Bill Clinton says that "the single biggest social problem in our society may be the growing absence of fathers from their children's homes." Bill Bennett says the same thing.
Yet the number of children being raised without fathers keeps climbing. More than a million American babies will be born out of wedlock this year. (An equal number of children will go through the divorce or separation of their parents). In the decision she is making, my friend is far from alone. The United States has the highest rate of fatherless families in the world: Nearly 30 percent of American children grow up in homes without dads.
The consequences — confirmed over and over in the social science literature — are devastating.
Sociology of Education, Vol. 68 (1995): "Teens from single-parent or stepparent homes are more likely to commit a school crime (possess, use, or distribute alcohol or drugs; possess a weapon; assault a teacher, administrator, or another student) than teens from intact homes."
M. Anne Hill and June O'Neill, City University of New York (1993): "The likelihood that a young male will engage in criminal activity doubles if he is raised without a father."
US Centers for Disease Control (1995): "Young children in single-mother families tend to have lower scores on verbal and math achievement tests."
Journal of Abnormal Child Psychology, Vol. 23 (1995): In a longitudinal study, researchers saw "greater levels of aggression in boys from mother-only households than boys from mother-father households."
Adolescence, Vol. 30 (1995): "The absence of the father from the home affects significantly the behavior of adolescents and results in greater use of alcohol and marijuana."
Children raised without fathers are at a higher risk for nearly every social pathology. They are likelier to drop out of school, go to prison, smoke, have psychological problems, get pregnant as teens, suffer from depression, commit suicide.
None of which is to deny that countless single mothers have raised wonderful, smart, successful kids. I hope and pray that my friend will, too. Unlike many unwed mothers, she is not poor and not on welfare. She is not a teenager or a high-school dropout. Her child comes into this world with many advantages. If any fatherless child should beat the odds, this child should.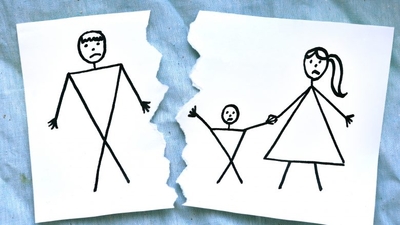 But those odds are real. Sometimes those odds are fatal. The best predictor for infant mortality is not poverty or race or lack of insurance. It is fatherlessness. "The mortality rate of infants born to college-educated but unmarried mothers," said US Secretary of Health and Human Services Louis Sullivan in 1992, "is higher than for infants born to married high school dropouts."
The most dedicated single mother can't fill the hole left by a missing father. Kids need two parents, just as they need two eyes and two legs. Is it possible to survive, even thrive, with just one? Of course. But it is infinitely more difficult.
My friend is a terrific person; I bet her baby will be terrific, too. But she'll be starting out in life with a big strike against her. Like all children, she deserves a loving dad. Growing up without one will be tough.
(Jeff Jacoby is a columnist for The Boston Globe).
-- ## --
Follow Jeff Jacoby on Twitter.

"Like" Jeff Jacoby's columns on Facebook.
Want to read more Jeff Jacoby? Sign up for "Arguable," his free weekly email newsletter.
Related Topics: Drugs, Alcohol, and Tobacco, Government Bureaucracy and Inefficiency, Markets, Economics, and Competition, Religion receive the latest by email: subscribe to jeff jacoby's free mailing list
Latest Articles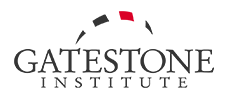 Most Viewed