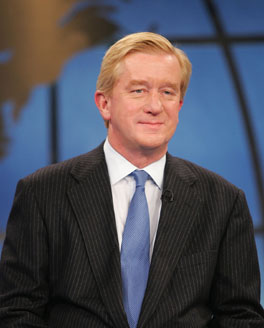 Massachusetts Gov. William Weld
THE TWO WILLIAM WELDS were in the spotlight this past week, each proffering a sharp change in state policy.
Weld I is the principled and well-intentioned public servant -- the governor who knows that ideas have consequences and is resolute about the things he believes in, yet who doesn't balk at changing his opinions when new information or good sense warrant it. Weld II is the political dilettante, the governor who is maddeningly inattentive in his conduct of state government -- the one whose campaign rhetoric is passionate and focused, but whose follow-through is less dependable than the Green Line.
From Weld I comes a call to drop the cockeyed habit of giving welfare mothers a cash raise each time they get pregnant. It is Weld II in whose face the Robert Stewart scandal exploded, belatedly prompting him to disqualify from prison work-release programs all convicts who have ever attempted an escape.
Now, it is no sin to have contradictory personality traits. "I am large," wrote Walt Whitman, "I contain multitudes." But Whitman wasn't running for reelection as governor; Weld is. And it can be hard for voters to know just who is making promises to them -- the serious Bill Weld or the frivolous one.
On the welfare issue, Weld is pulling a U-turn. In 1992, he pronounced it "outrageous" for New Jersey to end the practice of paying welfare mothers more money when they have more babies. "They're telling women how many children they can have if they receive public benefits," commented Weld at the time. "We're not going to."
Of course, New Jersey wasn't telling women any such thing. It was simply refusing to reward welfare recipients who chose to get pregnant again. To his credit, Weld now recognizes his mistake.
What turned him around were talks with those at the very top of the welfare policymaking hierarchy -- his fellow governors -- and those at the bottom -- welfare caseworkers.
At the last National Governors Association meeting, governors from both parties pushed the so-called family cap. Democratic Gov. Zell Miller of Georgia, for one, argued that "families on welfare should be encouraged to behave like those who aren't on welfare," according to his spokesman, Rick Dent. "Welfare mothers should have to take into account real-world factors like food, clothing, and day care before they have a new baby."
Workers in the state's welfare offices endorse a cap, too. Efrain Figueroa, a case manager in Holyoke, is convinced it would cut down on deadbeat fathers. "If the state doesn't come up with more money, then the father has to -- or the woman won't have his baby." With seven years' experience on the frontlines, he dismisses welfare advocates who say $90 a month isn't going to entice anyone to have another child.
"I know my community," he says. "I see it. Look, $90 extra a month is $90 extra a month. Plus your food stamps go up $80 or $90 a month, too. And in September, you get another $150 'clothing allowance' for each child. Medical is covered automatically. And maybe the state will give you more housing.
"Not all would do it. But in some cases? Absolutely."
Bill Weld on welfare is the very model of thoughtful statecraft -- he listens, he learns, he thinks, he acts. That's what you get when you elect Weld I.
But Bill Weld on corrections is something else.
In 1990, Weld swore he would crack down on convicts hard. He was going "to reintroduce Massachusetts prisoners to the joys of busting rocks." He'd yank TV sets out of the prisons. He'd see to it that "not a single prisoner gets released because of overcrowding." He'd be "to the right of Attila the Hun on crime."
But after the election, Weld did little beyond changing the Correction Department stationery to read "William F. Weld" where it used to say ''Michael S. Dukakis." Unbelievably, his first choice for correction commissioner was George Vose, the Dukakoid incumbent! One of Vose's few achievements had been to sink a bill ending furloughs for second-degree murderers. What was "Tough on Taxes, Tough on Crime" Weld thinking?
Nothing. He'd lost interest in the whole subject. The fierce campaign slogans had meant -- diddly. The Dukakisweld Department of Correction stayed as it was.
Violent criminals continued receiving "Get out of Jail" cards. Bust rock? Violent killers like Robert Stewart didn't even have to bust out. The front door was wide open.
Because Weld couldn't be troubled to take his own words seriously, Officer James Mickel caught a bullet in the chest, a woman was reportedly raped at gunpoint, and the specter of Willie Horton was raised anew. Massachusetts is still the state where every prison inmate -- murderers included -- eventually goes free.
And that's what you get when you elect Weld II.
(Jeff Jacoby is a columnist for The Boston Globe.)