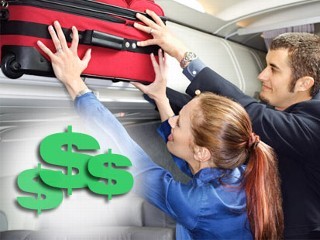 SPIRIT AIRLINES put a few noses out of joint when it announced this month that it will begin charging passengers between $20 and $45 for carry-on luggage too big to fit under their seats. One of those dislocated schnozzes was that of Ray LaHood, the US secretary of transportation, who pronounced Spirit's new carry-on fee "outrageous," and growled: "We're gonna hold the airline's feet to the fire on this. Because we have an obligation to do it and we have the ability to do it." Asked to characterize the airline's change of policy, LaHood asserted: "I don't think they care about their customers."
According to his biography at the Transportation Department website, LaHood's entire career has been spent on government payrolls; he has no business experience of any kind. Perhaps that explains his fatuous notion that Spirit, a for-profit company in a fiercely competitive industry, can jack up its fees without regard to customer reaction. Maybe LaHood imagines that air travelers, like taxpayers, have no choice but to pay whatever they're told to pay. A lifetime in the public sector may have so calcified his ignorance of how markets function that he simply cannot grasp that passengers who don't want to pay Spirit's new carry-on fees can always switch to an airline that doesn't charge them.
But ignorance is no excuse for LaHood's threat to "hold the airline's feet to the fire." Washington does not "have an obligation" to second-guess the fees charged by Spirit or any other private business. Absent evidence of fraud, theft, or coercion, airlines should be able to charge what they think the market will bear, free of governmental meddling. Spirit's $30 fee for the use of an overhead bin may well strike people as "outrageous." But for Washington to bully the airline into rescinding its fee -- for no better reason than that some passengers don't like it -- would be a greater outrage by far.
LaHood isn't the only public-sector lifer carrying on about Spirit's carry-on policy. New York Senator Charles Schumer squawks that the new fee "is a slap in the face to travelers," and declares that passengers should have the right to bring a carry-on aboard "without having to worry about getting nickeled and dimed by an airline company." Firm in his conviction that anything he personally dislikes ought to be illegal, Schumer is pushing legislation to ban airlines from charging for carry-ons. "I think it will go through the Senate and House like a hot knife through butter," he predicts.
Maybe it will. But if Schumer grieves so deeply about travelers being "nickeled and dimed" when they fly, why has he never gone after the US ticket tax, which adds 7.5 percent to the price of every domestic flight? Or the $16.50 the federal government charges for each international departure and arrival? Or the $17 in customs and inspection fees paid by passengers flying into US airports from abroad? Or the "passenger facilities charges" (up to $18 per round-trip)? Or the "US Security Service Fee" ($2.50 per departure)? Or the "domestic segment fee" ($3.70 per flight segment)? The government's unremitting "nickeling and diming"of airline passengers doesn't trouble the sleep of New York's senior senator. Only when a private firm acts does he toss and turn in anguish.
Reality check: Every airline charges for its overhead bins, just as every airline charges for bathrooms, oxygen masks, and flight attendants. The cost of those amenities is built into the airfare you pay when you fly, and you pay whether you use them or not. The same used to be true of the "free" meals, pillows, and baggage handling airlines provided, before they unbundled those services, made them optional, and began charging for them separately. Spirit, an ultra-low cost carrier that describes itself as "the unbundling leader in the industry," has decided to do the same for carry-on luggage, simultaneously reducing its base fares by $40 or more each way.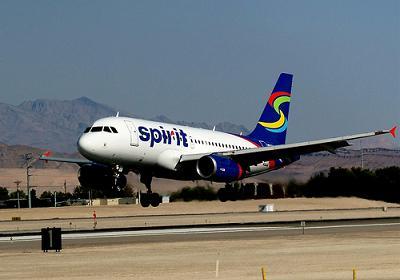 Ben Baldanza, the president of Spirit Airlines, argues that making every passenger pay for carry-on luggage would be like McDonald's forcing every customer who buys a hamburger to cover the cost of French fries, too. "Not everyone wants fries," Baldanza says. "Why should everyone have to pay for them?"
Is Spirit's strategy a good one? The free market can answer that question faster and more accurately than any one of us can. The less assistance it gets from grandstanding senators or transportation secretaries, the better off all travelers will be.
(Jeff Jacoby is a columnist for The Boston Globe).
-- ## --
Follow Jeff Jacoby on Twitter.