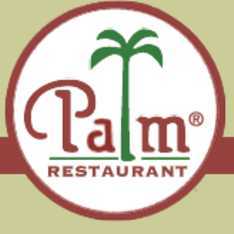 BOSTON'S CONSTRUCTION UNIONS were offered first crack at building the Palm, the new restaurant scheduled to open this spring at the Westin Hotel in Copley Square. But the lowest union bid came in almost $250,000 over the Palm's budget. Some projects could eat that expense and not even get indigestion. But if a job as small as this one -- putting up the Palm will only take six weeks -- tried to swallow a quarter-million-dollar overrun, it would choke to death.
"We're acutely aware of what this job should cost," says the president of CSR Corp., the general contractor on the project. "These bids were just completely out of line." One assumes he knows what he's talking about: CSR has already built Palm restaurants in Miami, Los Angeles, Washington, Atlanta, and Philadelphia. It has two more underway in Chicago and Denver.
"I don't know why it is," the contractor says. "But in Boston, union costs are artificially inflated."
Still, CSR wanted to avoid trouble with the unions, which have a reputation for turning to petty terrorism when they don't get their way. So it offered them part of the project. "They told me, 'All or nothing.' So I went nonunion."
And the unions swung into action.
Having failed to win the restaurant job fair and square, they decided to win it unfair and crooked -- or drive the restaurant out of business. The carpenters', painters', and electrical workers' unions began demonstrating at the Westin, accusing the Palm of refusing to "support area standards" (read: pay astronomical wages). Last week, more than 100 union members went barging through the hotel, chanting and shouting and generally acting like boors.
The unions set about to ostracize the Palm and sabotage its tradition of painting local muckety-mucks' pictures on its walls. With the aid of hired operatives, they launched a letter-writing and telephone campaign urging the celebrities -- mostly politicos and media types -- to show their sympathy for "the plight of working men and women" by "demanding that your caricature not be included" in the Palm's "Boston Hall of Shame." Now, the notion that sympathy for working people can be expressed by muscling nonunion employees out of their jobs is beyond bizarre. But it wasn't too bizarre for the trained seals of Boston's Democratic elite, 20 of whom promptly jumped through the unions' hoop.
Naturally, they were led by the politicians. Talk about ingratitude. If it weren't for voters who carry no union card -- in Massachusetts, as in every state, nonunion workers are the overwhelming majority -- Ted Kennedy and John Kerry wouldn't be senators, Barney Frank and Joe Kennedy wouldn't be congressmen, Michael Dukakis wouldn't have been governor, and Tom Menino wouldn't be Boston's mayor. Yet the moment they heard the union bullies' tune -- "If You're Not Union, You Don't Deserve To Work" -- they leaped to their feet to dance. What a slap in the face to every nonunion voter.
There was a time when unions fought for fair pay and decent conditions for their members. Today they fight to keep nonunion workers unemployed. Once, the guiding union ideal was the dignity of labor. Today it's power.
The assault on the Palm is a campaign of blackmail, and Painters District Council 35, the union spearheading it, doesn't even pretend otherwise. "It is more cost-effective," says business manager Ralph Harriman, "to spend a little extra money" -- a quarter of a million dollars -- "correcting the problem now than to have long term financial losses because you refused. . . . It will be much more costly to open a restaurant with dozens of empty tables every day."
Do what we want, or we'll kill your business. It has happened before.
In 1993, a nonunion Boston restaurant called Amsterdam's was driven out of business by Local 26 of the hotel workers' union and its vice president, Janice Loux. In a column penned soon after, my late and much-missed colleague John Robinson recorded the cause of death.
"Amsterdam's was forced to shutter its doors last month, and 50 former employees are now looking for work. . . .
"It was premeditated murder, plain and simple. The murder weapons included the picketing, which was often noisy, vulgar and profane. Demonstrators also passed out flyers picturing the restaurant manager's 'home' (it was the wrong house) and telephone number. He was deluged with annoying calls. Nuisance callers besieged Amsterdam's telephones, calling and immediately hanging up. Stink bombs were let loose inside. The fax machine was tied up every day with reams of worthless transmissions. The plate glass windows were smashed three times. . .. Amsterdam's neon sign was smashed the day it was put up. . ..
"The demonstrators' aim went beyond Amsterdam's. 'I hope the rest of the industry in this city takes a look at what happened there,' crowed Loux last week. 'Amsterdam's is going to be an example for the rest of the city.'"
None of Boston's leaders raised a finger to save Amsterdam's from its assassins. Let us see if they stop the mugging of the Palm.
(Jeff Jacoby is a columnist for The Boston Globe).
-- ## --
Follow Jeff Jacoby on Twitter.

Join the Fans of Jeff Jacoby on Facebook.