AS IF TIGER WOODS'S LIFE isn't complicated enough these days, now he has to deal with the 2010 Census.
Question 9 on the questionnaire sent by the US Census Bureau to most American homes asks for the race of each individual living there. It offers 15 options, each with its own little check-off box. "Mark one or more boxes," the instructions say. Woods is part white (Dutch, to be precise), part black, part American Indian, part Chinese, and part Thai. So perhaps he should mark five of the check-off boxes -- the ones labeled "White," "Black, African Am., or Negro," "American Indian or Alaska Native," "Chinese," and "Other Asian," specifying "Thai" on the line provided beneath "Other Asian."
On the other hand, maybe Woods should go with "Other Asian/Thai" alone -- his mother, Kultida Woods, is half Thai, and Woods has said that he considers himself "more Thai than anything."
On the other other hand, Woods has famously dubbed himself "Cablinasian," a coinage meant to encompass his Caucasian, black, Indian, and Asian ancestry. So his best bet might be to check off the box for "Some Other Race," then print "Cablinasian" on the line below. To be sure, it's a term he invented, but so what? The Census Bureau explicitly defines "race" as "a self-identification data item in which respondents choose the race or races with which they most closely identify." If Cablinasian is the racial identity with which Woods feels most comfortable, that ought to be his answer to Question 9.
But is that the identity with which Woods most closely identifies? After winning the Masters golf tournament in 1997 at age 21, Woods issued a detailed statement meant to explain his multifarious racial roots to a public eager for information about him. "The bottom line," it concluded, "is that I am an American . . . and proud of it! That is who I am and what I am."
You don't have to be Tiger Woods to feel that way. If the government is going to insist that we hang a racial classification around our necks, I daresay there are millions of us who will identify ourselves as "American" -- period.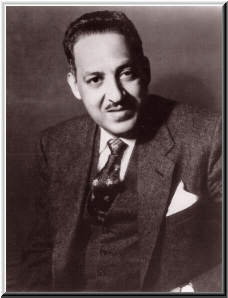 472
[/PIC]"Racial criteria are irrational, irrelevant, [and] odious to our way of life," argued Thurgood Marshall in the brief he wrote for the NAACP in the 1950 Supreme Court case of
McLaurin v. Oklahoma
. Marshall and the NAACP were then champions of colorblindness, not only because of the evil uses to which the racial cataloguing of Americans had long been put, but also because, as they pointed out in their brief that year for another Supreme Court case,
Sweatt v. Painter
: "There is no understandable factual basis for classification by race."
If that truth could be perceived in 1950, how much more obvious must it be in 2010, when the human genome has been mapped -- when it is clearer than ever that there is no genetic or biological rationale for sorting people by race, nor any coherent system for doing so? In 1850, the Census Bureau divided Americans into "white," "black" and "mulatto"; by 1890, it was classifying "Japanese" and "Chinese" as races, along with "Negro," "mulatto," "quadroon," "octoroon," and "white." Based on this year's enumeration, the government proudly announces, "Tabulations will be available for 63 race categories -- six single-race categories and 57 different combinations of two or more races."
Plainly, if we wait for the US Census to abandon its obsession with race, we will wait forever. Six decades after Marshall's NAACP denounced racial taxonomy as both false and wicked, a powerful "diversity" lobby (which, sad to say, includes the modern NAACP) protects that taxonomy, and the racial spoils system it fuels.
But we don't have to play along. The Constitution requires that Americans be counted every decade; it says nothing about counting them by race, just as it says nothing about doing so by religion or party affiliation. The Census questionnaire doesn't ask how (or if) we worship or vote, and it would be improved by not asking the question about race. One way to make that point is by rejecting Question 9's presumption that racial classifications are legitimate.
In 1850, in an editorial headlined "Are Americans a race?," the New York Times asserted: "The easiest solution of our race problem is to declare that Americans are Americans." Good advice then; good advice now.
(Jeff Jacoby is a columnist for The Boston Globe).
-- ## --
Follow Jeff Jacoby on Twitter.