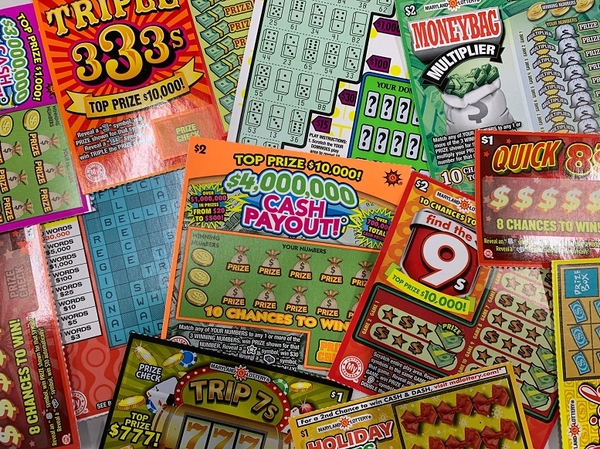 Massachusetts operates the most successful lottery in the nation, even though it has never operated online.
THE MISGUIDED campaign to legalize online sales of Massachusetts State Lottery tickets gained an important supporter last month. Governor Maura Healey, once an opponent of creating ever more ways for people to gamble,
announced that she had switched sides
.
On Beacon Hill, the House of Representatives has advanced legislation to expand the lottery to include online sales, and Healey was asked by Jim Braude in a radio interview whether she would support such a change.
"You're going to be shocked to hear this, Jim, but I do," she answered. Braude reminded her that the Massachusetts Lottery, like its counterparts in other states, siphons money out of poorer communities to benefit wealthier residents elsewhere, but Healey wasn't deterred.
"We have casinos in this state. We also have DraftKings here in the state," she said, referring to one of the private betting platforms. "A lot of money is being spent there by a lot of people. And what we also have is a lottery system that right now isn't able to compete. . . . I think it's important for us to catch up."
Healey's argument is both well-worn and weak. For years, state Treasurer Deborah Goldberg has pushed the same line, warning that unless the lottery goes digital, it will be crushed by private-sector gaming and the 21st-century shift to online commerce. "An online lottery in Massachusetts is not just a matter of convenience," Goldberg told the State House News Service in 2020. "It is a necessity."
Reality check:
The Commonwealth of Massachusetts runs the nation's most successful government lottery. The same officials who claim the lottery is about to be snuffed into oblivion by online operators regularly pause their bewailing to boast that revenues have hit another record. Last September, the lottery reported that sales in fiscal 2022 totaled nearly $5.9 billion, an all-time high. "It is the eighth year in a row that revenues have eclipsed $5 billion," Goldberg said.
Governments in 45 states and the District of Columbia operate lotteries. In per capita sales, Massachusetts tops them all — including the handful that sell tickets online. The average Bay State resident pours $805 a year into lottery games, according to data compiled by the US Census Bureau. That is by far the highest of any state — 77 percent more than the $456 gambled per person in second-place New York, and 2.5 times the national average.
But the case against online state-sponsored gambling isn't just about business. It's about morality and equity too.
Those impressive per-capita sales figures notwithstanding, lottery revenue doesn't flow equally from every person in the Commonwealth. It comes disproportionately from the narrow minority of Bay State residents who buy lottery tickets on a consistent basis. A detailed analysis of the lottery's operations by researchers at the University of Massachusetts Amherst in 2015 found that 20 percent of the public gambles monthly, while another 15 percent does so every week. Less than 4 percent of Massachusetts adults, the Pioneer Institute noted the following year, account for a staggering 37 percent of the lottery's revenue. They are the lottery's most lucrative customers, and most of them don't gamble for entertainment. They gamble because they're addicted, desperate, or gullible.
The Massachusetts Council on Gaming and Health estimates that 2 percent of the state's adults have a clear gambling disorder, while another 8 percent are "at-risk gamblers." They account for a large swath of Massachusetts Lottery customers and sales. In 2017, the Pioneer Institute attributed $1.8 billion of the lottery's annual revenue to players with a gambling problem.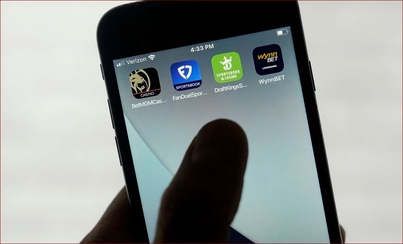 The same Massachusetts officials who claim the state lottery is about to be snuffed into oblivion by online competitors regularly issue press releases boasting that ticket sales have set a new record.
To be sure, people have all kinds of appetites, and as a rule the government shouldn't interfere when consenting adults indulge in them. Those with a craving to gamble — or drink, or overeat, or smoke pot, or have nonmarital sex — shouldn't be prevented by the state from doing so.
But neither should they be enticed by the state into doing so. It's unfortunate that DraftKings or casinos enable some people to gamble away money they really can't afford to lose. It is unconscionable when Massachusetts itself does so. The state reaps billions through sales of lottery tickets, knowing that much of that money comes from individuals who are vulnerable or poor. But at least it only sells those tickets to people who actually go with cash in hand to a vendor during business hours. Moving the lottery online would enable the state to make those sales to anyone, anywhere, at any time, and to do so with the click of button, no ready cash required.
What the Massachusetts Lottery does right now is bad enough. Beacon Hill shouldn't make it worse by making it digital.
(Jeff Jacoby is a columnist for The Boston Globe).
-- ## --
Follow Jeff Jacoby on Twitter.
Discuss his columns on Facebook.
Want to read more? Sign up for "Arguable," Jeff Jacoby's free weekly email newsletter.