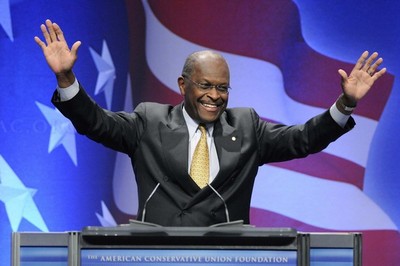 THE DAY AFTER Herman Cain's dazzling victory in the Florida straw poll, I commented to a Republican neighbor -- and where I live, there aren't many of those -- that with Cain as a GOP rock star, liberals who have been so ready to smear President Obama's critics as racist would have to come up with a new shtick.
What was I thinking?
Racial McCarthyism has been a staple of left-wing political rhetoric for years, but it went into overdrive with the rise of Barack Obama. Former president Jimmy Carter, for example, claimed that much of the backlash to the president's policies was explained by "the fact that he is a black man." Janeane Garofalo, the movie actress and liberal activist, called Tea Party protesters "racist rednecks" with one motivation: "This is about hating a black man in the White House. This is racism straight up." Obama himself has sometimes played the race card; as a candidate in 2008 he predicted that Republicans would "try to make you afraid of me" by focusing on his color: "He's young and inexperienced and he's got a funny name. And did I mention he's black?"
Of course such accusations are grotesque canards. But cynics and partisan ideologues have never been terribly squeamish about trafficking in ugly innuendoes to win votes, especially when a complacent media lets them get away with it. Still, you might have thought that surging Republican support for a proud black entrepreneur -- an up-from-segregation business star who summarizes his identity as "ABC: American first, black second, and conservative third" -- would make it tough even for cynics and ideologues to keep singing from the same racial hymnal.
Not a chance.
"Herman Cain is probably well-liked by some of the Republicans because it hides the racist elements of the Republican Party, conservative movement, and tea party movement," Garofalo theorized in a recent a TV appearance. "Cain provides this great opportunity so [Republicans] can say, 'Look, this is not a racist, anti-immigrant, anti-female, anti-gay movement. Look, we have a black man.'"
In other words, if Republicans or conservatives oppose a public figure who happens to be black, it's because they're racists. And if they support a public figure who happens to be black? That's also because they're racists.
Needless to say, there is no point arguing with such "logic." If Garofalo discovered that Tea Partiers are inordinately fond of applesauce, she would presumably attribute that to racism as well. It would almost be funny, except that there is nothing funny about racial calumny.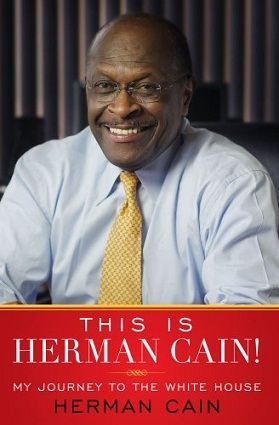 Four years ago, the emergence of the Democratic Party's first charismatic, credible black presidential candidate was regarded across the political spectrum as something to celebrate. Even Republicans who strongly opposed Obama because of his positions and outlook -- even John McCain! -- rejoiced in what Obama's success said about America's capacity for self-redemption. Shouldn't the emergence of Herman Cain -- potentially the GOP's first charismatic, credible black presidential candidate -- evoke similar feelings? Especially if you think the Republican Party has a poor racial record, shouldn't you be encouraged that so many Republicans are excited about Cain? (As a matter of brute historical fact, it was the Democratic Party, not the GOP, that used to be the racist stronghold of American politics. But that's a separate column.)
Whatever his political prospects, Cain's story is exhilarating. Born into poverty in the Jim Crow South, where his mother was a maid and his father a janitor and chauffeur, Cain rose to become a mathematician in the US Navy, a successful business executive, the chairman of a federal reserve bank, and now a Republican star. Liberals should rejoice in his success, even if they disagree with his politics.
Yet on AlterNet, a prominent left-wing website, Cain is jeered as a "black garbage pail kid," a "monkey in the window," and a minstrel performer playing to "white conservative masters." Cornell Belcher, a Democratic strategist who polled for the Obama campaign, blasts Cain as "racist and bigoted" for saying that many black voters have been "brainwashed" into rejecting conservatism. In a new memoir, Cain writes of being slurred as an "Oreo" and an "Uncle Tom" because he is an unabashed Republican conservative.
Love Cain or loathe him, it should be possible to talk about his candidacy without resorting to racial pejoratives. Like Lester Maddox's axe handle, the political race card ought to be by now nothing but an ugly memory -- something no decent voter, activist, or candidate would dream of brandishing.
(Jeff Jacoby is a columnist for The Boston Globe).
-- ## --
Follow Jeff Jacoby on Twitter.
Discuss his columns on Facebook.
Want to read more? Sign up for "Arguable," Jeff Jacoby's free weekly email newsletter.