Michael Harrison is the founder and publisher of Talkers magazine, the talk-radio industry's leading trade journal. He has spent more than 40 years in radio -- as an on-air host of both talk radio and rock radio, as a station manager and program director, and as a station owner. Talkers magazine is best known for the "Heavy Hundred" -- its annual ranking of the 100 most important talk-show hosts in America. Jeff Jacoby interviewed Harrison at the magazine's offices in Springfield, and prepared the following edited excerpts.
Q: How big is talk radio? How does it fit within the larger radio universe?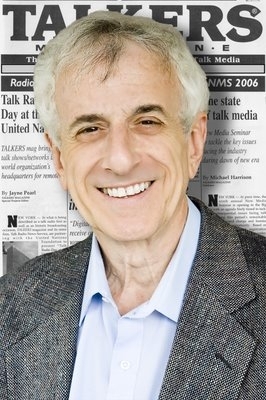 Talkers magazine founder and publisher Michael Harrison
A: Well, the talk radio universe is affected by the economy, and the recession has been brutal to all advertising-based media. AM and FM radio are also faced with technological change taking away its monopoly on mass-appeal audio entertainment and information. You've got competition from cable television; you've got iPods and podcasts and iTunes; you've got satellite radio. And you have the Internet, which is changing everything. That being said, within the world of radio, talk has a huge following that's growing. The baby boomers grew up with radio. Radio personalities meant something in their life. They know how to use a radio --
Q: Doesn't everybody?
A: No. Many kids today don't even have radios. The biggest problem facing radio is that the younger generation doesn't think of it as an institutional component of day-to-day life. And if people stop thinking of radio that way, then what's the value of owning a license to broadcast? That's why radio is in trouble.
Q: But within that troubled world of radio, talk is the bright light?
A: It's the best thing going. The only radio stars today are talk show hosts -- it's not disc jockeys anymore. Talk radio is also a tremendous advertising vehicle because the audience is actually listening -- it's not just background. Advertisers who need to get response find that talk radio works very well.
Q: You've said, "Rush Limbaugh at his biggest and his best is only a small player in the broader picture of radio." How so?
A: Rush Limbaugh, even though he's Number 1, is not the dominant figure in radio. Radio is much larger in total than any of its on-air components. There are no Super Bowls in radio.
Q: You mean no one with real mass appeal?
A: Nobody in radio has a following that comes anywhere near a majority of Americans. Limbaugh gets about a 5 percent, 6 percent share of people listening to the radio at any given time when he's on -- and he's only on three hours a day. The idea that radio is dominated by conservatives or by Rush Limbaugh is not correct.
Q: Does "talk radio" include just shows dealing with politics, or does it also include sports talk and Christian broadcasting?
A: All spoken-word radio. It includes National Public Radio, much of which is talk. It includes sports talk. It includes "relationship" talk. It includes talk show hosts who never get any kind of press, local hosts laboring in obscurity.
Q: What percentage is talk of total radio?
A: About 15, 20 percent.
Q: And the other 80 to 85 percent?
A: Mostly music.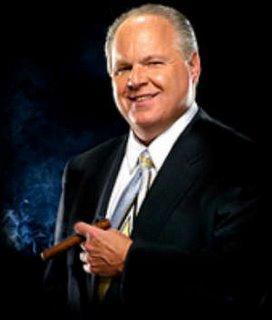 Rush Limbaugh

Q: What did you make of the fight that the Obama Administration seemed to go out of its way to pick with Rush Limbaugh? The President met with congressional Republicans and said to them, "You can't just listen to Rush Limbaugh and get things done" and "We can't let people like Rush Limbaugh stall this." Was this something new? Or was it akin to Spiro Agnew's swipe at the "effete corps of impudent snobs" who criticized the Nixon administration?
A: Well, Agnew was talking about the entire media. He wasn't talking about one host.
Q: So for a President to single out a talk show host by name --
A: I wouldn't say it's the first time it's ever happened. But it's been the most publicized. Limbaugh was the big winner, because when the President of the United States points to you and says, "Don't listen to him," you couldn't have a better endorsement! Remember, Limbaugh's not running for political office, he's running for top talk host. In that sense, it was a public relations success for him.
Q: Limbaugh was vehemently opposed to John McCain last year, but that didn't stop McCain from winning the Republican nomination. How much political influence do talk show hosts really have?
A: Their influence is greatest when they unexpectedly ignite a subject the mainstream media isn't talking about. We saw that with the [Dubai] ports controversy [in 2006]. We saw it in California when talk show hosts started to say, "You know, [Governor] Gray Davis could be removed. We could recall this guy." Years ago, the Massachusetts seatbelt law was repealed because of Jerry Williams. On certain occasions, when the moon and the stars are lined up, a talk show host can set an issue on fire.
Q: What is your view of the Fairness Doctrine? Several Democrats have called for reinstating it -- New York Senator Charles Schumer said that if Congress can limit pornography on the air, it should be able to regulate political talk radio. Are they just yanking conservatives' chains, or is there a real threat here?
A: They're yanking conservatives' chains. I don't believe the Fairness Doctrine has any chance of being re-imposed. It's such a bad idea. It would be unconstitutional and extremely detrimental to national dialogue.
Q: During the years the Fairness Doctrine was in force, did it actually keep radio "fair?"
A: All it did was prevent controversial political discussion on the radio, because owners of stations didn't want to take the chance that they would be cited for not being fair to both sides. But since when are there exactly two sides to every story? What about the middle? What about the shades of gray? What about internal conservative or liberal debates -- what does the Fairness Doctrine require then? It was unenforceable, undecipherable. So radio stations simply avoided political discussion.
Q: Some people have suggested that instead of making broadcast licenses renewable every eight years, they should last only two years -- that would put station owners on the spot more frequently, make them more susceptible to pressure.
A: Look, if we were coming into the golden age of radio, I would say, "Sure, owning a radio license is a privilege. It should serve the community. People should have to jump through hoops to have this privilege." But it's not such a privilege anymore. It's mired in debt, it's choked with regulation. And it's surrounded by competition that's not regulated and not in debt. Why make it even harder?
Q: Are there things that you think talk radio ought to be doing and isn't?
A: Absolutely. Talk radio should be doing more formats, not be concentrating so heavily on one style. The sameness in radio, whether it's music or talk, I find to be very limiting.
Q: How is liberal talk radio doing?
A: Liberal talk is doing great if you count NPR, if you count shock-jocks on FM who are extremely liberal, if you count urban/black community talk radio that is predominantly Democratic, together with the handful of liberal talk show hosts in the news/talk commercial world, like Ed Schultz, Tom Hartman, Stephanie Miller.
Q: What about Air America? That was supposed to be a liberal version of conservative talk radio.
A: It's still flying, but it's on its third or fourth ownership. It's not the same Air America that Al Franken was on. By the way, do you think that Franken, a former comedian from Saturday Night Live, would have been elected a US Senator if he hadn't been on radio for two years? It shows that there is a real cachet to talk radio.
Q: Can you crystallize in some way what it takes to make it big in talk radio?
A: It takes an understanding of broadcasting and a lot of life experience. And charisma -- an "X factor" that people relate to that you cannot package, define, or teach.
Q: How do you feel personally about talk show hosts? Are they people you relate to?
A: There are some wonderful people in radio and some terrible people. I'm a radio guy, but I've learned not to judge the quality of human beings by their media image, or by whether you agree with them politically. There are people I agree with politically who are scoundrels, and people I disagree with politically who are wonderful human beings. Just because somebody is nice on the radio doesn't mean he is really a nice person.
Q: Who are some of those wonderful radio people?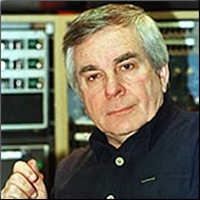 A talk-radio legend: the late Jerry Williams of Boston's WRKO

A: Sean Hannity is one of the nicest people in the world. And Alan Colmes, his former partner, is one of the finest people I've ever known. One is considered an arch-conservative and one is liberal, but they're both really standup guys. I judge people by how they go out of their way to help their fellow broadcaster. Jim Bohannon, who's nationally syndicated by Westwood One, is wonderful. Dr. Laura Schlessinger, who is very controversial, is personally a really caring, deeply humane person -- which is interesting, because her reputation is the opposite.
Q: Are there local radio hosts you wish more listeners knew about?
A: I wish Gene Burns was still in Boston. I wish Jerry Williams was still alive. The old WRKO had some really, really good people. What they were doing in their day was one of the reasons talk radio went on to be so big.
Q: How many good years does talk radio have left?
A: AM/FM radio has about five good years left, if that. What we consider to be radio today will soon be on the Internet. The Internet is not only going to change radio; it's going to change humanity. That's how profound this revolution in communication will be.