First of two columns
THOMAS MALTHUS has been dead for 170 years, but the Malthusian fallacy -- the dread conviction that the growth of human population leads to hunger, shortages, and a ravaged environment -- is unfortunately alive and well:
Like other prejudices, the belief that more humanity means more misery resists compelling evidence to the contrary. In the past two centuries, the number of people living on earth has nearly septupled, climbing from 980 million to 6.5 billion. And yet human beings today are on the whole healthier, wealthier, longer-lived, better-fed, and better-educated than ever before.
The catastrophes foretold by Malthus and his epigones -- some of them in bestsellers like The Population Bomb, which predicted that "hundreds of millions of people are going to starve to death in spite of any crash programs embarked upon now" -- have never come to pass. That is because people are not our greatest liability. They are our greatest asset -- the wellspring of every quality on which human advancement depends: ambition, intuition, perseverance, ingenuity, imagination, leadership, love.
True, fewer human beings would mean fewer mouths to feed. It would also mean fewer entrepreneurs, fewer pioneers, fewer problem-solvers. Which is why it is not an increase but the coming decrease in human population that should engender foreboding. For as Phillip Longman, a scholar of demographics and economics at the New America Foundation, observes: "Never in history have we had economic prosperity accompanied by depopulation."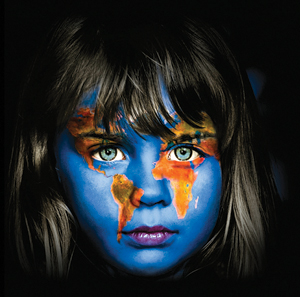 And depopulation, like it or not, is just around the corner. That is the central message of a compelling new documentary, Demographic Winter: The Decline of the Human Family. Longman is one of numerous experts interviewed in the film, which explores the causes and effects of one of what may be the most ominous reality of 21st-century life: the fall in human birth rates almost everywhere in the world.
Human fertility has been dropping for years and is now below replacement levels -- the minimum required to prevent depopulation -- in scores of countries, including China, Japan, Canada, Brazil, Turkey, and all of Europe. The world's population is still rising, largely because of longer life spans -- more people live to old age than in the past. But with far fewer children being born today, there will be far fewer adults bearing children tomorrow. In some countries, the collapse has already begun. Russia, for example, is now losing 700,000 people a year.
Even in the United States, where birth rates are still (barely) at replacement level, there are hints of the dislocations to come: In Pittsburgh, reports The New York Times, deaths now outnumber births and hospitals are closing obstetrics wards or converting them to acute care for the elderly. Pittsburgh's public school enrollment was 70,000 in the 1980s. It is 30,000 today -- and falling.
By mid-century, the UN estimates, there will be 248 million fewer children than there are now. To a culture that has been endlessly hectored about the dangers of overpopulation, that might sound like welcome news. It isn't. No society gains when it loses its most precious resource, and no resource is more valuable than the human mind. The coming demographic winter will chill us all.
Next: A world without children
(Jeff Jacoby is a columnist for The Boston Globe).
-- ## --
Follow Jeff Jacoby on X (aka Twitter).
Discuss his columns on Facebook.
Want to read more? Sign up for "Arguable," Jeff Jacoby's free weekly email newsletter.