IF THERE IS ANYTHING more pointless than the 1994 Republican state convention, I can't imagine what it might be. Except maybe the 1994 Democratic state convention.
The day after tomorrow, 3,800 Republican delegates will assemble in Springfield to endorse candidates for state office. Three weeks later, at a powwow in Worcester, 4,000 Democratic delegates will do likewise.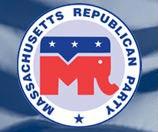 These will be exercises devoid of meaning, less connected to reality than Bill Clinton's campaign promises, about as reliable a predictor of how the autumn contest will turn out as a springtime winning streak by the Cleveland Indians.
Unlike conventions at the national level, which formally nominate candidates who have already proved their mettle in primary elections, state conventions merely endorse candidates who have yet to face the voters. In Massachusetts, getting endorsed at the convention is no guarantee of a primary victory. It may, however, be a guarantee of a primary defeat.
Let's review, history buffs:
In 1990, Republican convention delegates in their wisdom endorsed House Minority Leader Steven Pierce for governor over William Weld. In the primary four months later, Pierce was flattened.
The same convention endorsed state Rep. Peter Torkildsen for lieutenant governor over state Sen. Paul Cellucci. Torkildsen lost the primary.
The convention endorsed Guy Carbone for attorney general over William Sawyer. Carbone lost the primary.
It endorsed Dan Daly for the US Senate over James Rappaport. Daly lost the primary.
Noticing a pattern here?
Four years earlier, the same thing had happened. In 1986, state Rep. Royall Switzler was endorsed by the Republican convention for governor; the party's chairman, Andrew Natsios, got the kiss for auditor. Neither won his primary.
How far back do you want to go? John Lakian was endorsed for governor in 1982, but John Sears won the nomination. Edward F. King was endorsed in 1978, but Frank Hatch won the nomination.
If there's one thing Republican convention delegates know how to do, it's pick losers. Just like Democratic convention delegates.
In the 1990 race to succeed Michael Dukakis, gubernatorial candidate Frank Bellotti won the Democratic convention; John Silber won the primary. Attorney General Jim Shannon, seeking reelection, won the convention; Scott Harshbarger won the primary. Treasurer candidate Richard Kraus eked out a convention win over George Keverian; both Kraus and Keverian were demolished by Bill Galvin in the primary.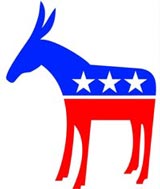 Four years before that, the hotly contested race was for lieutenant governor. Gerry D'Amico won the convention; Evelyn Murphy went on to win the primary. Four years before that, it was Murphy who won the endorsement for lieutenant governor, but John Kerry who won the primary.
State conventions aren't utterly useless. They teach novice politicians something about field organization and getting a message honed. They provide party activists a quadrennial excuse to flaunt their loyalties, wear goofy hats, and get lubricated at hospitality suites. But they have little or nothing to do with propelling candidates into office.
It wasn't ever thus. Once upon a time, state conventions made a difference. Political parties were highly disciplined, voters respected the judgment of party elders, and conventions drew gavel-to-gavel coverage. No longer. Parties today exert little authority -- neither over candidates, nor over town and ward committees, nor over voters.
Even less do they inspire loyalty. Sure, the Republicans headed to Springfield this weekend, like the Democrats planning a trip to Worcester next month, wear their respective Rs and Ds with pride. But nearly half the registered voters in Massachusetts -- 46.3 percent -- are officially ''unenrolled" in either party. Unenrolled voters cannot be convention delegates, but they may vote in any primary they choose.
Which explains why convention endorsements have become irrelevant to anything that happens on Primary Day. Convention delegates are drawn from a party's staunchest loyalists, while primaries are open to throngs of voters who explicitly reject formal ties to any party. It's not surprising that candidates who appeal to the former would frequently turn off the latter.
But don't count me among those who would exclude unenrolled voters from primary elections. Primaries are paid for with public funds, and the tax dollars of unenrolled voters are just as green as those of party members. If Republican and Democratic leaders are embarrassed by the pointlessness of their conventions, I've got a better solution:
Scrap them.
(Jeff Jacoby is a columnist for The Boston Globe.)